From the last two decades, startup oriented mindset and motivation is evident in youth, especially in India, from service-oriented professions and government services and planning the future following safety and security of job posts to taking a risk and initiating ideas and implementing them into actions and providing it with a marketplace and deserved audience.
Doing a job or practicing your professional career is an excellent idea for kick starting your earning and learning process and make something productive out of your time. But if you want to do something of your own then also there is nothing wrong with it. If you have a strong idea, right intention, desired motivations, required skill, and correct guidance, then the pool has plenty of seed funders dying for meeting you for making your dream come true and ready to invest the most amount your start-up requires. You think I am kidding. But no, I am more than serious. If you have the ability and passion for bringing a positive change to society and the environment, then keep going, buddy. You are on the right track; do not lose hope and keep hustling for it. Please don't stop until you make it.
Let's dive in and see some recent Mumbai based startup which did exceptionally great at all times. I can bet you must have heard of most of the below given start up names and must have used a few of them. Here we have the Top 10 Mumbai based startup who made their marks:
Quikr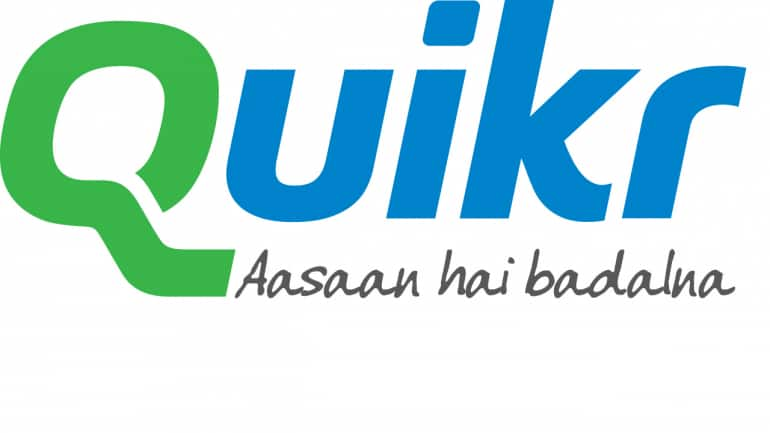 A Mumbai-based startup Pranay Chulet in 2008, the startup, now headquartered in Bangalore, has raised $350 million. It's a fantastic initiative to help every citizen to find open stores, pharmacies, hotels, restaurants, and every necessary store at your fingertips. One can order anything or everything on any day, at any time.
Quikr offers you the benefit of not going to different stores individually and spending your whole day sharing and buying your groceries, medicine, toiletries, makeup, clothing, and many more. You can order them at your doorstep within few minutes along with endless options and discounts & rewards.
Pepperfry
Pepperfry is amongst the most popular online platforms selling furniture and home decor. Many popular YouTubers and social influencers recommend Pepperfry.
They sell furniture and home decor and provide them on rent, a cool and pocket-friendly option. You can customize the furniture or home decor following your style and choices with desired quality, material, and size within your budget.
Nykaa
A prevalent and loved beauty, cosmetic, and health brand. Extremely popular amongst the youth. Top brand's latest collections on discounted price, what more a beauty and cosmetic lover wish for. One-stop destination for all your cosmetic cravings, from waterproof mascara to your favorite lipstick.
Ola cabs
Ola cabs are the Indian most used and highly rated ride-sharing company with the easiest and safest ride-sharing app with 3M+ active users. Now comes with ola bike rides and ola auto drives that can reach you in no time and can swing you through the traffic.
Bookmyshow
It is the online platform for pre-booking your seats or spots for upcoming movies, shows, live events, etc., in advance. You don't need to stand in long queues and wait for your turn to come and just not that you can choose seats as well in advance only. And always gets a cashback and a chance to win free trips or offer coupons which can be redeemed within a certain time limit.
InCred
InCred is an NBFC (non-banking financial institution) providing loans to students planning to study abroad with any collateral deposits. Just your details and some paperless formalities, and you are right to study abroad without putting the burden on your guardians, and you can repay in small EMI's once you start earning.
Toppr
Toppr app is an online platform providing educational tutorials to the students from 5th to 12th standard plus additional preparation was NEET, JEE, etc. Personalized doubt sessions, weekly tests, and regular performance reports and improvement guidance. Toppr app teaches you the course for scoring well in exams and makes your concepts clear and easy to understand by professional mentors and super skilled teachers to make learning a refreshing experience, not a burdened compulsion.
Find
This is amongst the newly grown startups freshly and directly for giving platform and engagements to struggling brand stores. It's a simple, flexible multi purpose app and one-stop platform for finding the most trendy products and services at the lowest price possible and get free deliveries to your doorstep.
Haptik
Haptik builds Intelligent Virtual Assistant solutions that enhance customer experience and drive ROI for large brands. We are in the 21st century, broadly known as the technological era or artificial intelligence era. You can get the easiest and simplest way out with an intelligent Virtual Assistant seated on the back end for serving you 24/7 and any day of the week.
Conclusion
Working for your financial independence after a certain age group is as important as breathing because after you started earning yourself and supporting your family. You will get financial independence and, yes, the freedom to take your own decisions and spend and invest the money as per your needs and choices.
Take inspiration from the above start-ups and don't just settle with what you are doing but stretch your limits and make your dreams come true by utilizing your inner core abilities and following your passion. Making a positive change is not the option but the duty of bringing it their way.
Keep hustling, and don't stop until you reach your goal, and after that, set a new one. There's nothing as good as being your own boss and doing what you like, and serving your part to the world.