Akshay Kumar has these five expensive things.
If anyone asks who is the 'player' of Bollywood, the only name that comes to mind is Akshay Kumar. Fans love everything about him, from his acting to his commercials. Akshay was born into a middle-class family. But, through his hard work, he built his empire. He has some things that you can't even imagine.
Juhu sea-facing house – cost Rs 80 crore.
Akshay's house overlooks the endless Arabian Sea. His wife Twinkle Khanna herself has done the interior of his house. The home is worth around Rs 80 crore.
Private jet – priced at Rs 260 crore
Akshay's life is no less than that of any Maharaja. He owns a private jet worth about Rs 260 crore. Like Akshay's box office collection, his lifestyle is also big.
Bentley Flying Spur – Price Rs 3.2 crore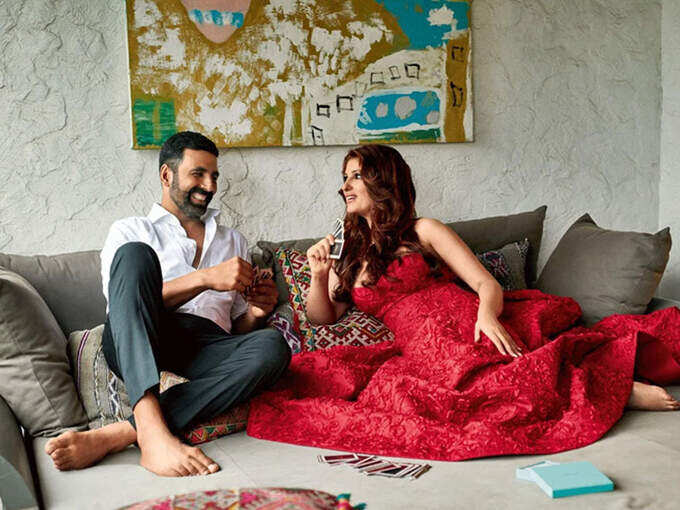 Akshay is obsessed with expensive luxury cars. Many famous cars can be seen in his convoys. He owns a Bentley Flying Spur. The car is priced at around Rs 3.2 crore.
Rolls Royce Phantom-
Along with Bollywood superstars Amitabh Bachchan, Shah Rukh Khan, and Priyanka Chopra, Akshay Kumar also owns a Rolls Royce Phantom. The car is priced at Rs 3.34 crore.
Harley Davidson V-Rod
Akshay owns luxury cars and has a good collection of cruiser bikes. His close friend John Abraham introduced the Harley Davidson V-Rod to Akshay. This bike is priced at Rs 20 lakh.